Young passionate winemaker
27 years old, charming, modern with his small round glasses, and passionate, Renaud Rossignol alone manages a double activity: Winemaker and cow farming.
His estate, nestled in the heart of the Terrasses-du-Larzac appellation, is worthy of a postcard, bathed in light that the altitude makes it pure and transparent. He adores his job, just as he likes to exchange and share with those who come to meet him.
He is attached to his region, and he will be happy to tell you about it… and to invite you there!
Renaud's story: from the age of 10, he deftly wielded his grandfather's secateurs. His childhood pleasure was to accompany him to the vineyard, in these dolomitic limestone scree where the vines have found a place of choice. A fate all mapped out, he will be an oenologist.
On the death of his grandfather, he chose to carry on the family tradition by becoming a winegrower, but not only … in La Vacquerie, on the Causse du Larzac (classified by Unesco). At the foot of Mont Saint-Baudille, he also pampers a herd of 40 Aubrac cows!
And deliver meat and wine everywhere! It is up there, at an altitude of 630 meters, that he set up his cellar to vinify at an ambient temperature that never exceeds 22 °C.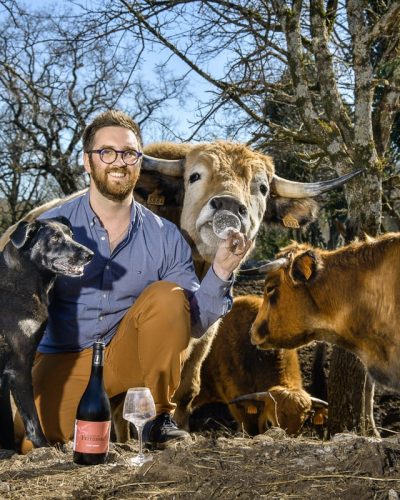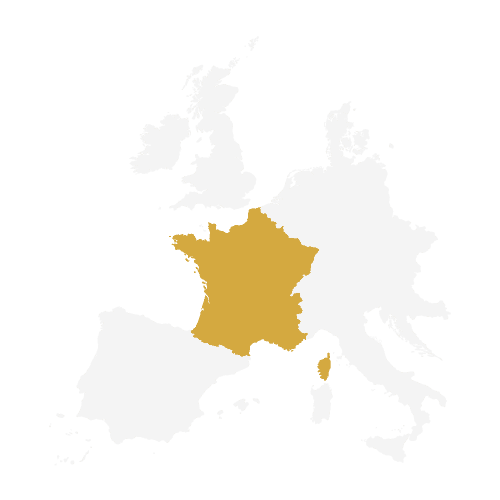 Languedoc-Roussillon is France's largest wine region, covering many different climates and soil types. The climate is influenced primarily by the Mediterranean Sea and the Pyrenees mountains in the west along the border with Spain. The terrain is quite rugged and covered by garrigue, (flora or bushes that grow wildly over fields, including lavender, herbs, twigs, flowers).
Special location with respect of environment
On 5 hectares, the vineyard benefits from a good thermal amplitude day-night, from a clayey subsoil retaining the water of the Larzac, thus avoiding water stress. In conversion to organic, Renaud is eager to obtain certification: manure from his cows, infusions of plants to treat the vines, low yields (25 hectoliters per hectare), everything is done for a good compromise between quality and economic viability.