Californian wines with European warehouse
Premium Pinot Noir
from California
Found at the crossroads of Courtney Benham's vision, Angeline stands as an emblem of Sonoma County's heart. Nestled within the Russian River Valley at Martin Ray Vineyards & Winery, Angeline represents pure winemaking – devoted to expressing the essence of each varietal.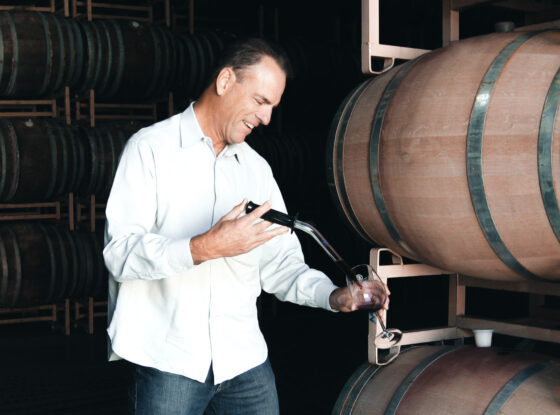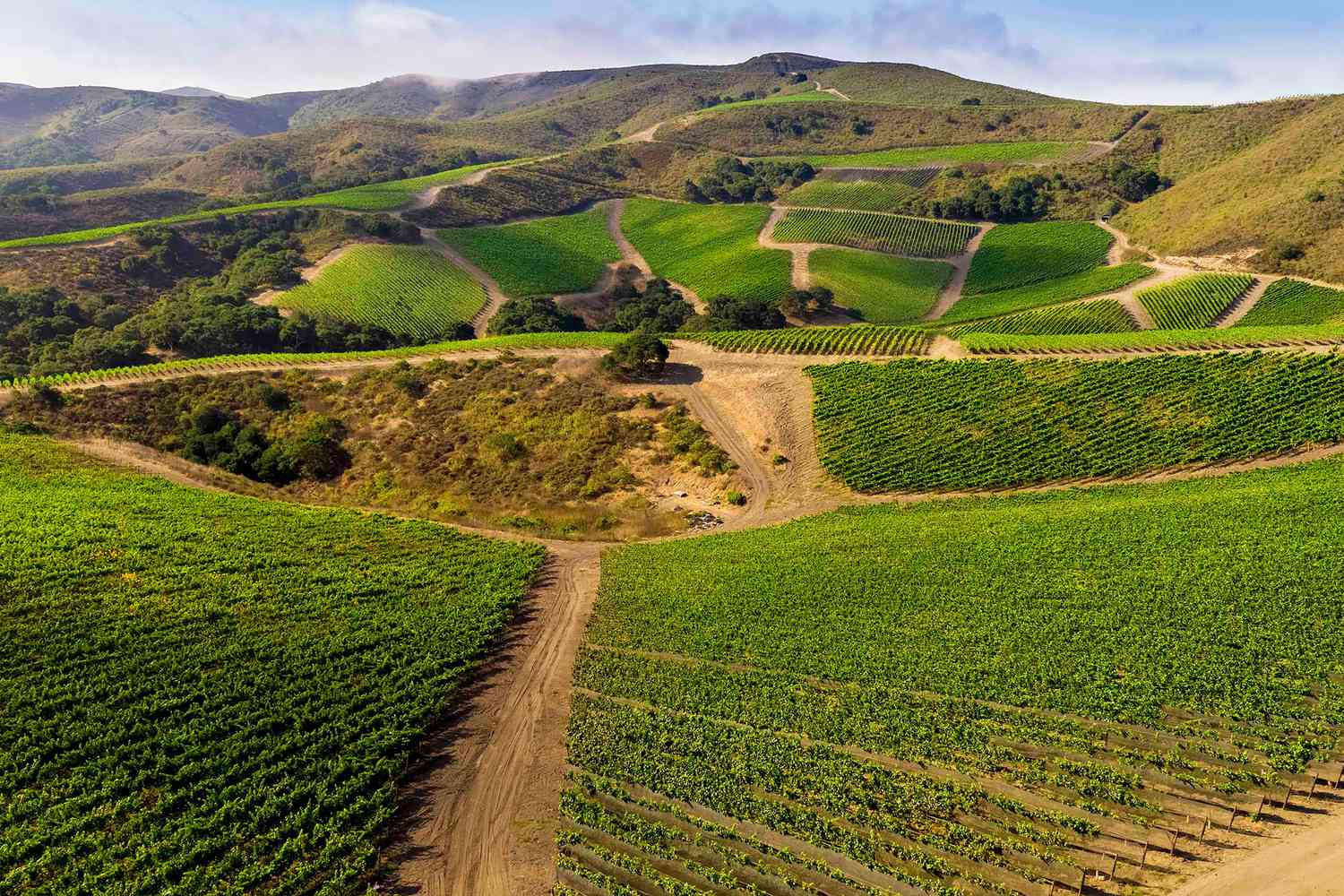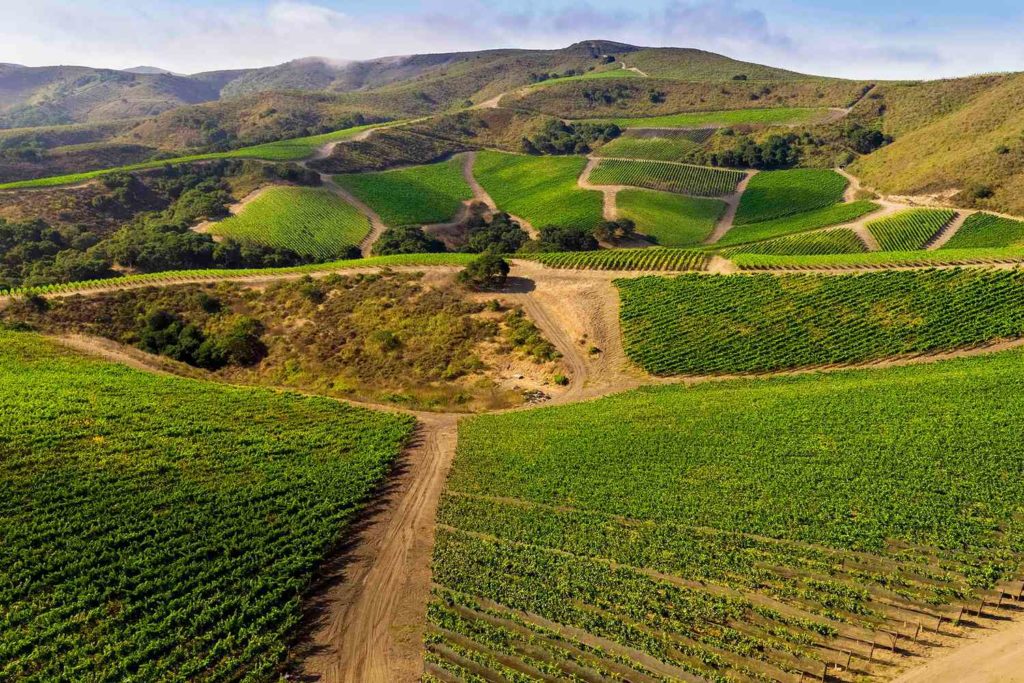 Courtney Benham's journey began in the San Joaquin Valley, igniting his passion for the endless possibilities of grapes. This passion led to the establishment of Angeline in 1990, perfectly situated in Sonoma County's Russian River Valley – the nurturing cradle of premium wines.
Angeline's commitment to crafting exceptional wines originates in the vineyards. From premium sources, they embrace intentional farming, allowing terroir to shine through. Minimal intervention guides their approach, fostering the emergence of each varietal's inherent essence.
Angeline's philosophy is simple: let the fruit speak. Experience their 100% Pinot Noir wines that capture the true nature of the varietal. These wines are generously vivid and perfectly balanced, delivering the authentic Pinot Noir experience.
The essence of Angeline is its team's unwavering intention. Crafting single varietal wines, they capture the raw essence of grapes. Rooted in passion, they curate authentic wines, mirroring the spirit of Californian winemaking.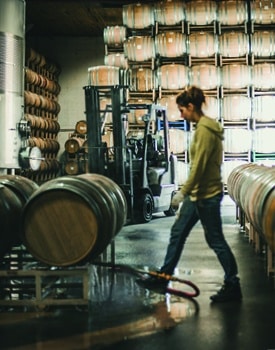 Angeline California Pinot Noir is consistently ranked among the top performing super premium pinots noirs in the USA. Angeline Pinot noir has the best sales velocity compared to its other great top 5 competitors. We are excited to replicate this incredible performance within the European Union!
Environmental, Social, and Governance (ESG).
Sustainability Commitment 
Angeline's dedication transcends wine; it champions sustainability. As proud members of Sonoma County Winegrowers Association, they harness solar energy, practice efficient lighting, and invest in water reclamation. Angeline's devotion to sustainability is a testament to their respect for nature.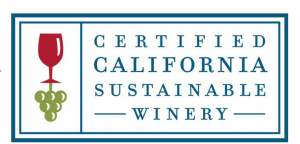 Sustainability Key Points Angeline
Their solar energy system supplies over 80% of the winery's power.

Winery cellar lighting is motion sensitive (lights off in dormant areas), and they are continuing to upgrade to LED lighting in all buildings.

The water reclamation pond has been recently upgraded to better treat winery wastewater through aeration and filtration, and much of it is being reused for landscape irrigation. This is particularly important in this time of drought.

The piping that moves glycol throughout the winery to chill and warm tanks for fermentation and storage has been insulated for efficiency, as well as the tanks themselves to help maintain temperature with minimal energy consumption.

Their inert Nitrogen is generated on-site which doesn't require compressed gas deliveries by truck.
All grape processing pomace (stems, seeds, skins) is recycled into vineyard and landscaping compost.
Warehousing & Logistics Partnership Europe
Overview
MH Wines and Martin Ray Vineyards & Winery have joined forces for an exciting Warehousing and Distribution partnership. This collaboration aims to assist both new and existing importers and trade partners within the EU.
Why
This partnership enables importers dealing with wines from the Martin Ray Vineyards & Winery collection to conveniently access smaller, more frequent quantities. The EU warehouse eliminates the delays and expenses associated with shipping from the USA, offering a practical solution for smaller orders
Are you seeking to enrich your portfolio with renowned Californian wines? Look no further! As a European wine importer, your journey to elevate your offerings just got easier. Introducing Angeline Winery, an esteemed Californian name with a global presence. With a dedicated European warehouse and a strategic partnership, MH Wines brings Angeline's exceptional wines closer to you. Through our seamless representation, we serve as an extension of Angeline's team in Europe. Our commitment goes beyond intermediaries – we're your direct link to the finest Californian wines, handpicked to amplify your portfolio. Experience the true essence of Californian winemaking through Angeline's wines, available conveniently and efficiently from our European stock
Interested? Contact us now!