The tradition of the cultivation of the vineyard in Fuentelcésped dates from 1177, the time when Ribera del Duero was repopulated by Christians. Vineyards were planted in the valley of the Nava stream that is suitable for cultivation due to its sunny slopes, and its abundant loose soil and pebbles.
After the consolidation of the term of Fuentelcésped, the strains of grapes that best produced grapes were selected and with them new vineyard plantations are made. This is the place where the Díaz Bayo family has dedicated, for more than ten generations, to the cultivation of the vineyards and to the elaboration of wine in Ribera del Duero.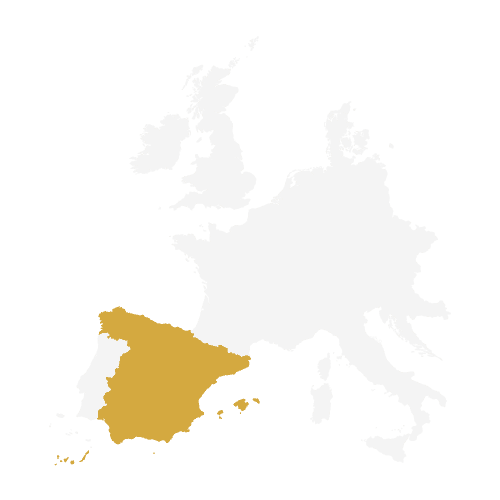 Ribera del Duero is one of Spain's Wine producing regions, located alongside the Duero river. The Díaz Bayo Family chose this region to begin its winemaking and have since been producing fantastic wines that now reach all over the world with its Díaz Bayo wine.
Ribera del duero prestigious terroir
A domain of only 10 ha in one of the best areas of Ribera. The Spanish red wine is made from Tempranillo grapes that are picked by hand. In addition, the vines depending on the wine are between 30 years and 70-old and are planted on calcareous clay soil. The vineyards are located on a plateau between 840 and 900 meters above sea level.Practicing organic, sustainable, dry farmed.
Previous winemaker of Vega Sicilia
The winery produces top ribera del duero wines with the experience that winemaker Isaac Fernandez Montaña had gained at the famous wineries Vega Sicilia and Mauro.